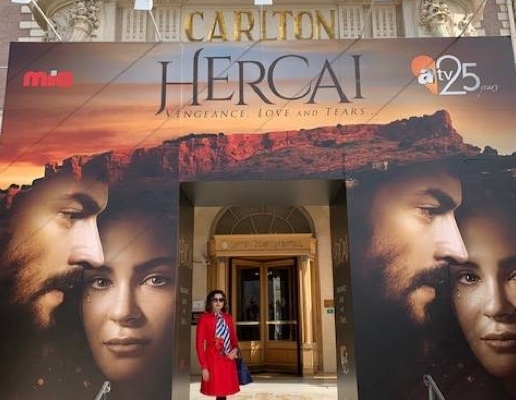 Relevant Production Experience & Expertise
As board level strategic business and educational leader, Deborah who has 20-year business and education experience, was invited into the film & TV production industry by a number of producers, who recognized translatable experience and skills from her career in business, digital and marketing leadership, as well as music and educational content production. While Deborah works at a senior strategic level, the following highlights from her career, may be helpful in understanding some of the experience she brings to a project.
Please find below some highlighted relevant production related experience from Deborah's career:
Authored, scripted, produced, broadcast, marketed and monetized over 30-hrs of audio, video and interactive visual content.
Commenced leadership of a large-scale theatrical film inputting into key funding documentation.
Conceived, developed and branding the multi-faceted TV series 'Toward Utopia'.
Developed and implemented a high-impacting global business development and licensing model for intellectual property
Wrote over 40-hrs of script, over 60,000 words of articles and published books, as well as additional marketing communications during her career.
Interviewed public figures and entrepreneurs for online publications.
Produced events (including a sponsored music event to an audience of 3,000+)*.
Exec produced and marketed a music album for an artist on her label 2005-2007 (including support on set for brand integrity, and input in edit requirements)
Presented and broadcast education and informational live and recorded webinars over a 12-year period.
Delivered motivational talks, presentations, and educational seminars around the globe.
Engaged and attracted a highly influential network and following on social media.
Translatable web site production and management including storyboarding and content production.
Significant strategic and strategic advisory experience including serving on boards of directors.
Extensive strategic marketing, digital, content and audience engagement expertise and experience.
Stakeholder, risk management and communications skills.
Delivered stakeholder and risk management advice to a film producer over a 1-year period
* Portman Collier does not produce events, however Deborah delivers public speeches, and may support film / TV series sponsorship Find out more.