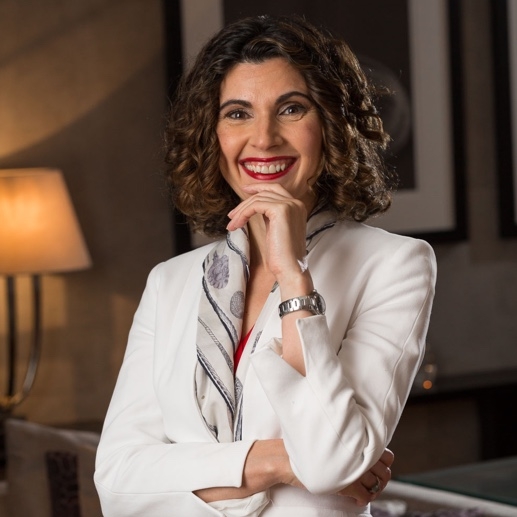 Meet Deborah Collier M.Sc. FRSA
Strategic and creative Executive Producer Deborah Collier is a recognized high-impacting strategic business and educational leader specializing in creative and commercial product development oversight, organisational strategy, digital, digital business, content, audience engagement, commerce, and marketing.
A futurist and innovator, CEO with 16-years experience, listed in the Richtopia's 'Top 100 Most Influential Chief Marketing Officers in the World' and is a Fellow of the Royal Society of Arts (An award the Royal Society for the encouragement of Arts, Manufactures and Commerce grants to individuals it judges to have made outstanding achievements to social progress and development).
An influential public figure with a high-profile audience and network in academia, business, government, media, entertainment and the arts, Deborah is also an author, presenter and public speaker with over 32K twitter followers, and she has written for and appeared in national and international media.
As well as exec producing for exceptional high-end TV and large scale film projects, she also advises public figures on how to engage and grow their audiences. Deborah is President and Founder of industry's global 'Digital Skills Authority', and serves on the board of Directors of a leading UK Apprenticeships organisation. 
With 11-years production experience, she has scripted, produced, marketed, monetized and licensed over 30-hrs of audio, video and interactive visual content. Over the last 20-years she has trained and advised leaders, managers and teams at brands and organisations around the globe on business strategy, strategic marketing, digital business, social media, content, audience engagement, information strategy, management and delivery, strategic planning and e-commerce. Organisations include Procter & Gamble, Three, House of Fraser, Croatia Airlines, Chapman Entertainment, Warner Music, Historic Scotland, John Lewis, Seagate, Schneider Electric, South African Post Office, Ernst & Young, Mars, Ministry of Education Oman, PriceWaterhouseCoopers and more…