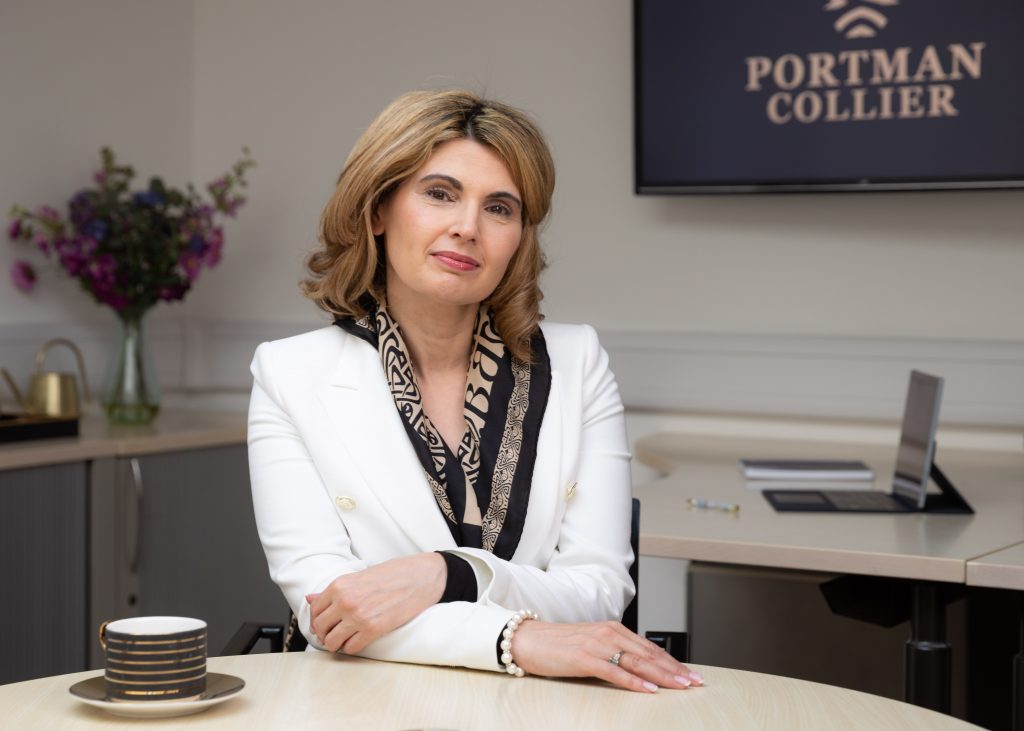 Meet Deborah Collier FRSA
Portman Collier Group's CEO Deborah Collier is a senior international business and educational leader with 30-years multi-industry experience at both SMEs and large global organisations Her work building scaleable brands, strategic creative and commercial product development oversight experience, and expertise in governance, corporate, business and organisational strategy, digital, digital business, technology, content, audience engagement, commerce, and marketing.
Global Thought-Leader
A strategic futurist leader, she has 20-years company director and CEO experience, further to a solid foundation from professional to manager level at organisations such as PriceWaterhouseCoopers, J.P. Morgan, Fidelity Investments and Fujitsu, her recent career included delivering strategic advice to leaders and teams at government ministries, Fortune 500 and blue-chip organisations around the globe. A Top 10 Thought Leader in Business Strategy, Legal & IP according to Thinkers360, as well as Top 50 in Leadership and Emerging Technology, in 2016 as a joint CEO / CMO, she was also listed in a publication's 'Top 100 Most Influential Chief Marketing Officers in the World' and a Fellow of the Royal Society of Arts, Manufactures and Commerce.
Writing, Speeches and Influence
A positive influential figure with an audience and network of leaders and professionals in academia, business, government, media, entertainment and the arts, Deborah is also a writer and keynote speaker with over 36K twitter followers, specialising in the future, strategy and leadership. She has appeared in the national and international media, has been a columnist for business publications and built a newsletter readership of over 200,000 leaders and professionals in government and industry internationally, using her thought-leadership articles.
Creations
With a combined 17-years executive production experience in music and other media, she has scripted and overseen production, marketing, monetization and licensing of over 45-hrs of audio, video, animation and interactive visual content, and led development, implementation and integration of platforms for broadcast, subscription and download. As well as current strategic oversight of two exceptional high-end TV series and one large scale film project, and director on boards of over £5-million, Deborah is President and founder of global industry-recognised awarding body and educational publisher 'Digital Skills Authority', a global organisation she founded and grew to a net value of $7-million. Her experience includes the creation of an online network and content subscription platform of over 100,000 business leaders and professionals and a framework, format and branding for a high-end scalable magazine format TV Series.
Deborah has hosted, delivered talks and awards at a number of educational, business and entertainment events including an outdoor music concert of 3,000+ sponsored by Mazda, an awards ceremony, an event on behalf of the UK government at Madejski stadium, and a talk about content strategy and audience engagement at London Olympia. Operating at board level leading a CXO Conference and Leadership Programs, during the last 20-years her career has included leading training teams and events, training and advising leaders and professionals at leading global brands and organisations around the globe on business strategy, strategic marketing, digital business, content, audience engagement, information strategy, management and delivery, strategic planning and e-commerce. Organisations included Procter & Gamble, Three, House of Fraser, Croatia Airlines, Chapman Entertainment, Warner Music, Historic Scotland, John Lewis, Seagate, Schneider Electric, South African Post Office, Ernst & Young, Mars, Ministry of Education Oman, PriceWaterhouseCoopers and more…